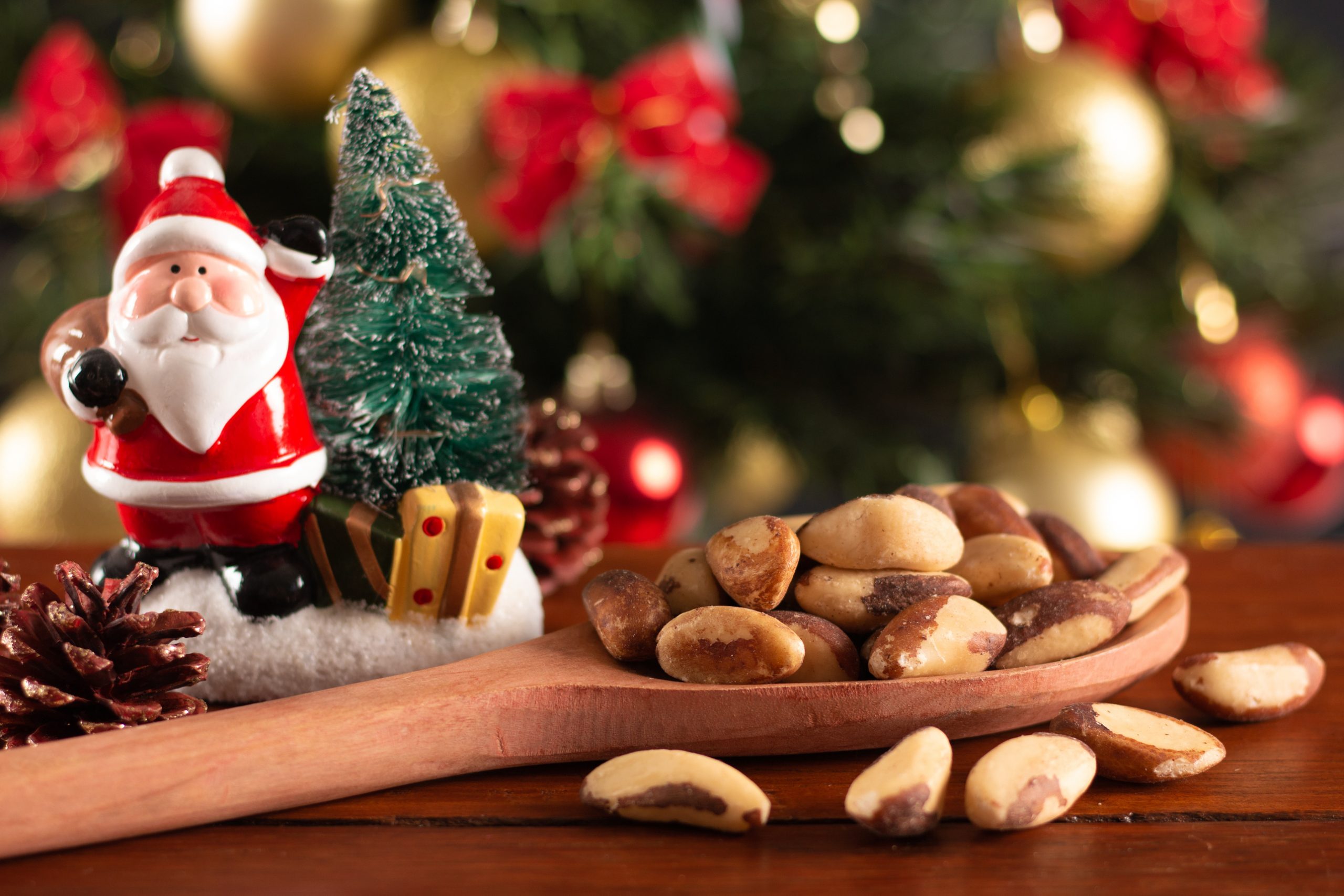 Christmas Contemplation..
It's hard to believe that 2021 has just been – and very nearly gone! At the same time as we were being confined (to differing extents around the country) and finding ourselves unable to do many of the things we're accustomed to, the year has somehow raced along and it's now little more than 3 weeks to Christmas!
With our feet firmly planted in Queensland, New South Wales and Victoria we've seen three quite distinctly different years. Up north hospitality (particularly in regional areas) has been on the boil all year. We've been unable to keep up with demand, but have effectively doubled the size of the operation through a steady recruitment and retention process. Brisbane has had its intermittent challenges along the way, but remains in pretty vibrant shape in all the sectors we supply.
New South Wales has been nowhere near as buoyant. Our Aged Care clients had plenty of ups and downs and have worked with us closely as everyone has found it increasingly difficult to find hospitality staff – particularly outside of Sydney. On the up-side, we've been surprised and often delighted by the resilience and health of hospitality in both Metro and Regional areas – not in the sense that it hasn't been challenging for everyone, but just that there has consistently been a lot more life evident than, say, in Victoria.
As for our 'Home' State, there's no doubt that the only reason we are still viable in Victoria is the fantastic relationship we've developed in the Aged Care & Health sector. The significant amount of time both Melbourne and Victoria spent locked down, combined with border closures for a large part of the year, have just decimated the Hospitality sector. The once vibrant Melbourne City is a shadow of its former self – with government and large corporate work-from-home requirements more than halving the foot traffic usually so much a part of our vibrant city footpaths.
Still, all in all, as we head towards 2022 we're very much alive – and positive about what the future holds. There's no doubt that hospitality in the southern States has taken a hit, but with the benefit of more people holidaying locally and the eventual return of international tourists and students, it'll no doubt rebuild. It's not made any easier by the significant challenges both we and our clients are having finding people who want to work, and have the requisite skills.
Where chefs are concerned, our estimate is that about 25% of the experienced chefs have left the industry – and are unlikely to return. It's impossible to rebuild this resource swiftly, and far harder to train new industry entrants with so much talent leaving the industry. The comparatively low pay rates for chefs – and indeed all hospitality staff – probably go a long way to explaining this. If you compare what any of the building trades earn to what a chef can earn, chefs are probably making half what a carpenter, electrician or plumber does.
This change in dynamic is going to force all of us to adjust – in terms of the resources that will be available, but also what we can expect to be able to supply, and the prices that people will need to pay. The Hospitality sector has long been in denial about the declining viability of employment from an employee's perspective. This has resulted in many employees being underpaid and a massive number of successful interventions by Fair Work Australia. At some stage we may need to accept that if the cost of eating out needs to go up to make the hospitality sector a viable career path, then we either choose a vibrant hospitality sector, or watch it decline in favour of cheaper, more mass-produced food offerings.
In the Aged Care & Health sector, we need to be ensuring that the proportion of funds allocated to both food cost and food preparation costs is sufficient to add quality of life to our senior Australians. The significant budget pressures in this sector mean that all too often the food – which is one of the few remaining pleasures remaining to many as they age – is simply not something that gives joy. You'd have to hope that we're aiming to contribute as much joy as we can, as people head towards the end of their time, not remove it!
Certainly plenty of food for thought as we prepare ourselves for what we all hope will be a lockdown-free opportunity to relax with friends and family over the next couple of months. The changes we're going to see – and have to make – over the next 12 months are likely to be significant.
And on that note, all of us here at Chefs On The Run join in wishing you – our valued staff, clients, friends and colleagues – a very Merry Christmas! Whether or not the celebration you have with friends and family as the year winds down is the Christian one we celebrate in Australia, or some other, we wish you all the best. Stay safe, take the opportunity to wind down – and above all else, remember that life is for living!
Tags:
Aged Care
,
agency
,
australia
,
casual staffing
,
Chefs
,
christmas
,
contracting
,
covid19
,
employment
,
freedom
,
hospitality
,
people
,
wages