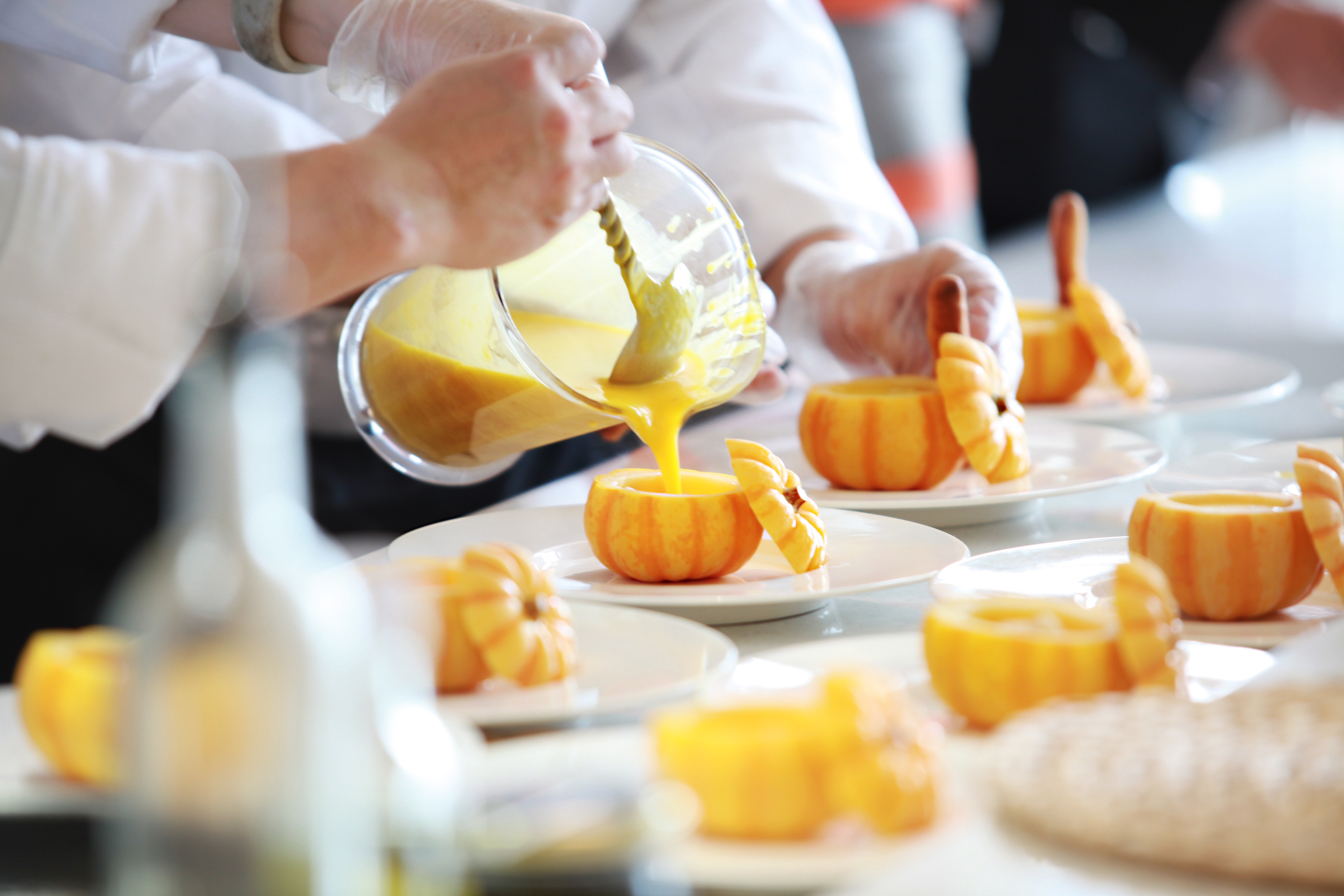 Because we supply personnel to Clients who need them to be able to walk in, pick up tools and do the job required of them, we draw a clear distinction between a Chef and a Cook. Both are trade qualified, but it is the post-trade experience that makes the difference.
Our benchmark for determining a Cook from a Chef is that a Chef needs to have at least five years experience in a kitchen post-qualification. To become a Head Chef, a Chef probably needs another five to ten years actually advancing through the ranks and ending up running a reasonable size Brigade in a kitchen where there are three or more levels of Chef cooking.
When a Client rings and asks for a Cook, our first response is to ask them what duties they are expecting the Cook to perform. If they need someone to run their kitchen and be in charge of it, that – at least to us – is not a Cook's role. It is a Chef's role. There's nothing worse for either the cook or the client, than expecting someone to deliver outcomes they are not sufficiently experienced to deliver – and we aren't prepared to see that happen.
Another commonly-held misunderstanding is that every Chef can cook in every environment. In fact, this is completely false. A chef who is used to cooking in a big Brigade doing modern international cuisine, is unlikely to be able to deliver in an industrial canteen – it is simply a very different type of cooking. Likewise, someone skilled in any of the Asian cuisines is going to be far more at home on pans and woks than making cakes!
It's our job to understand our team of Chefs and Cooks – and the specific requirements of our Clients. Matching skills, experience and temperament to those requirements is what we do – and we pride ourselves on doing it well.
A la Carte Chef / Bistro Chef   
Cooking to order in restaurant, Café or Bistro Kitchen.
Industrial Chef  / Brigade Chef
Cooking set-menu or to order in institutions such as schools, hospitals and Aged Cares
General brigade cookery under supervision of head chef.
Head Chef or Chef in Charge
Responsible for running of kitchen, may include supervision of other staff, ordering, stocktaking, menu design, responsible to management.
Demonstration Chef
Talking or Non Talking demonstration of company products
COTRA chefs all hold the equivalent of Australian Commercial Cookery qualifications, with a minimum of five (5) years post qualification experience.