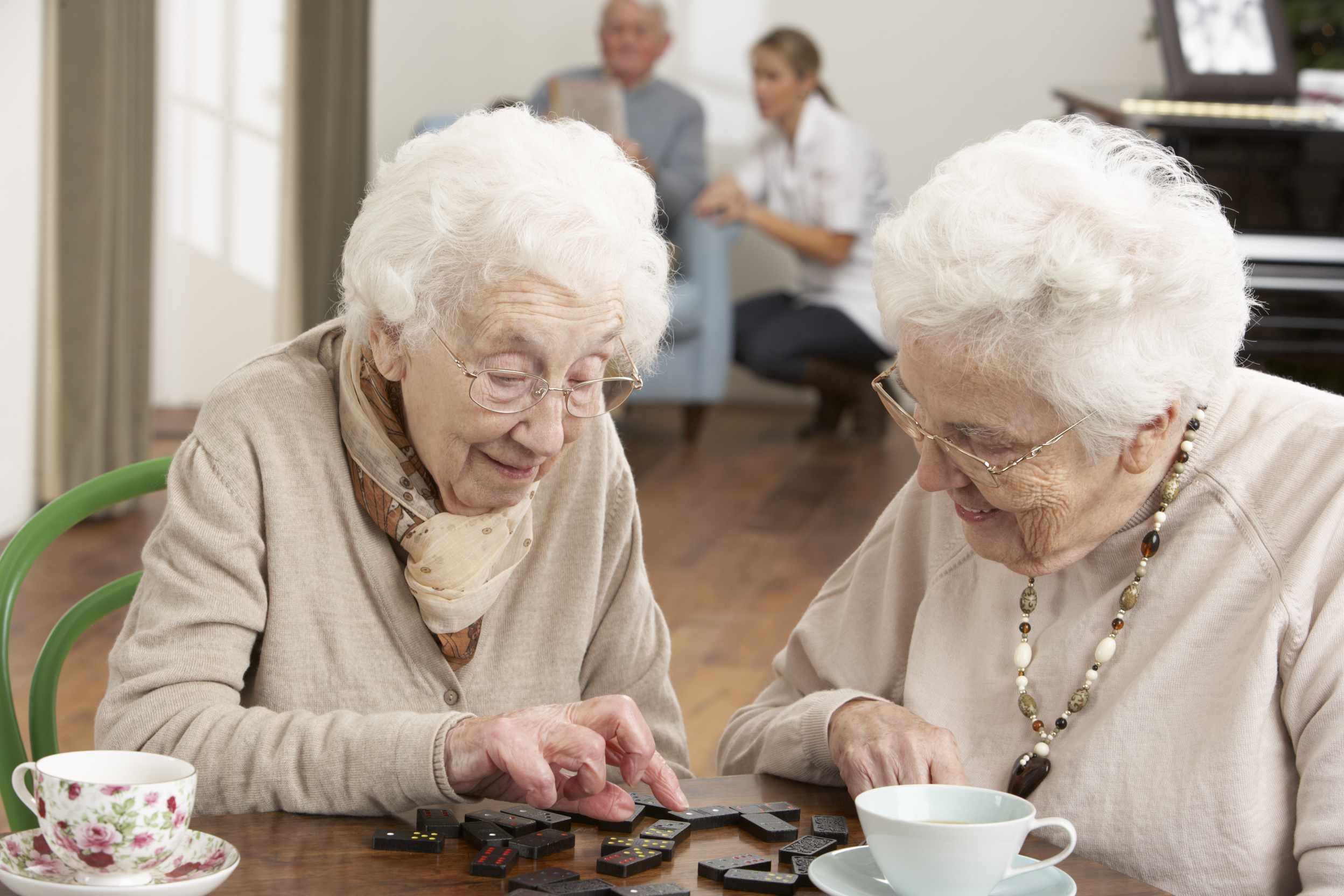 Caring for our Elderly – it's safe, rewarding work!
I was recently interviewed on ABC's AM Radio show. The subject was our response to the announcement of more benefit payments for hospitality workers in Victoria, in light of the current lockdown. My take, in short, was that supporting people who are unable to find work is entirely appropriate, but that we have a huge amount of work – particularly in Aged Care – that no-one is prepared to do, to some extent because income support has been over-available. If you want to hear what I said, go here https://www.abc.net.au/radio/adelaide/programs/am/covid-disaster-relief-payment-gets-mixed-response/13373536.
One of the inevitable detractors who sent us an email shortly after the interview went to air said, among other things, that he couldn't believe anyone would want to work in "the most dangerous workplace in Australia". He was referring to working in Aged Care. So I thought it was important to address that misguided assertion – as it is manifestly incorrect!
We have worked with our clients throughout the Aged Care & Health industry in Australia for all of our 30 years. There has been a burgeoning growth in requirements for both independent and residential living options in Aged Care over the past 10-15 years as the population has aged. This has made Aged Care a significant (and growing) proportion of our activities – probably more than half of what we do these days. As such, I feel reasonably qualified to have an opinion on the level of safety it offers to all concerned, including our employees.
Last year, during the terrible spread of COVID-19 in Aged Care environments in Melbourne (and to a lesser extent elsewhere), one of the things we knew for sure was that there was actually no safer workplace to be. That sounds strange doesn't it? And yet..
Our team were delivering about 1500 hours of work a week in Melbourne alone to our Aged Care clients. Our employees wore face masks to work, received fresh disposable PPE on arrival, had their temperatures checked, used disposable plates and utensils for meal service, entered by the kitchen entrance if a separate entrance was available and didn't leave the kitchen unless it was necessary. If they left the kitchen, they wore full disposable gowns and gloves in addition to disposable face mask and a face shield. They did not enter residents' rooms and participated in on-site COVID testing, on average every three days. There was no safer place to be. The rest of us were out in offices, shops, on public transport, standing in queues and very significantly exposed to the risk of infection.
Whilst the susceptibility of the elderly to COVID meant that there were many tragic deaths during that time, the fact that things were brought so relatively swiftly under control is testimony to the lessons learned as the situation unfolded. Public Health warnings at the outset were very different from what they subsequently became as the virus became better understood. Over a 12 month period, 3 of our employees tested positive for COVID-19, only two of them after working at an Aged Care site – and both of those exposures were where other agency staff had not isolated after close contact. None of the infections had anything to do with the Aged Care residence in which they were working. None of our employees became sick.
Working in an Aged Care environment – whether in the cafeteria of an Independent Living environment, or in the kitchen of a residential care environment – is usually a truly rewarding experience. In the former environment it's just like working in a restaurant or bistro, only no split shifts and a more limited menu to prepare for, cook and serve every day. You usually have your nights and weekends free. In a residential environment, the opportunity to be creative within the confines of often complex dietary and nutritional requirements adds another layer of complexity. However, the quality of life able to be contributed to elderly people for whom food is often one of the last remaining pleasures in life, is significant.
All too often it appears people look at Aged Care environments as something to avoid – and in times of Coronavirus uncertainty, risky workplaces. All I can say is that our experience of them is that they are probably the safest places to work, provide the opportunity to do really meaningful work – and offer the opportunity to work throughout the year with no seasonal fluctuation in demand. What's more, we're proud to highlight the fact that working closely with our Aged Care clients in a broad range of environments is an absolute core pillar of our ongoing activities – and a huge opportunity for our employees.